Alas, the weekend is upon us and it feels magnificent!  Share these laughs with your friends to ensure a wondrous weekend…
Funny Status Updates for Facebook:
I hate how bathrooms have automatic soap,sink, and paper towels..but than you cancel that all out by touching the door handle.

Isn't it odd the way everyone automatically assumes that the goo in soap dispensers is always soap? I like to fill mine with mustard, just to teach people a lesson in trust.

I only fell off the wagon because I was drunk.
The trouble with suggestions is that they come from other people.
I wonder who is being John Malkovich right now.
The voices in my head may not be real, but they have some good ideas! ツ (Want more like this one?  "Like" our Funny Status Update Fan Page for daily funny status updates)
likes saying YOU'RE WELCOME really loudly when people don't thank you.
Hope someone eggs the Pope. I'm not anti-Catholic, I just have a sweet "Eggs Benedict" pun which seems forced in any other situation.
I'm gonna rock and roll til 9pm and only party on weekends
When I see someone has 1,500 followers on twitter, I think "that person must b funny". 1,500 friends on FB "that person is batshit crazy"
Probably the worst & the best thing about having King Kong go crazy in your town would be the huge, monster genitalia.
Lost my Droid for an hour. The day I lost my daughter at the zoo is now the second most terrifying experience of my life.
I just watched a show about a person who was addicted to pizza. I believe the technical name for this condition is "normal."
Time is money. And the only kind that can't be counterfeited.
I wonder if strippers have nightmares about accidentally going to work fully clothed.
Sometimes when a person tells you "I've got your back…" they forget to add "…in my crosshairs."
Funny Picture to Post: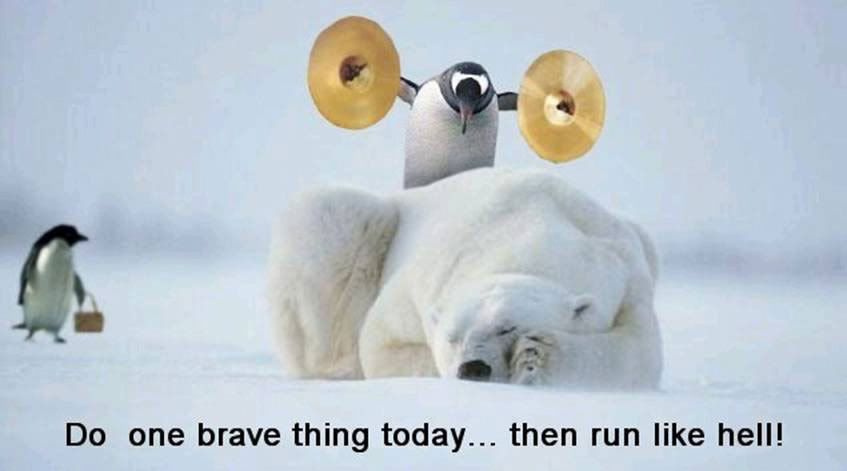 Hahah, we've all been there!
Another Funny Picture to Post:
Ahhh to be in College 🙂
Funny Video to Post:
[youtube]http://www.youtube.com/watch?v=txqiwrbYGrs[/youtube]
Alright, I know that ones been overdone but I just need to watch it every once in awhile and I bet your friends do too 🙂   Enjoy the NFL  this weekend, guys. Have a safe and enjoyable weekend!  See you on Monday, folks For some more awesome content throughout the weekend "like" our FB Fan Page & Download our 4.5-star Rated iPhone App. Thanks for stopping by!